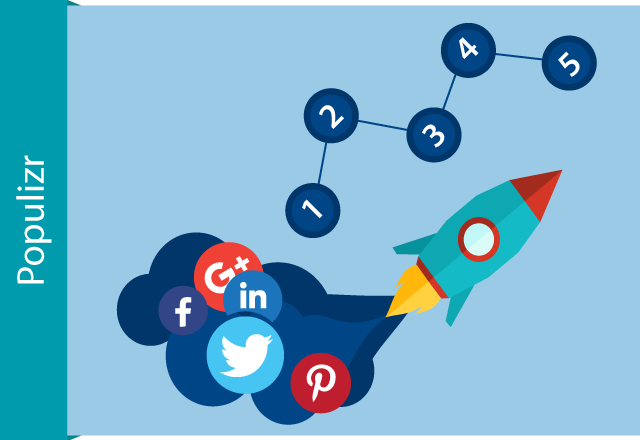 Do you want to gain more followers online? Do you want to find out the best ways to master social media marketing for small businesses and startups with ease?
As a small business or a startup owner, you surely know that there is a lot to perform with limited resources.
While conventional marketing can be a wasted investment, social media marketing is cost-effective and helps you to directly engage with your current and potential audience.
One way or another, marketing is a trade-off. What you save in time, you will invest in dollars and reverse. You have to be efficient and plan your resources smartly in order to achieve desired results.
So, if you want to start using social media to market your services and products, you are definitely going to love how easy and simple the process is. So, let's begin.
1. Build Up A Robust Social Media Marketing Strategy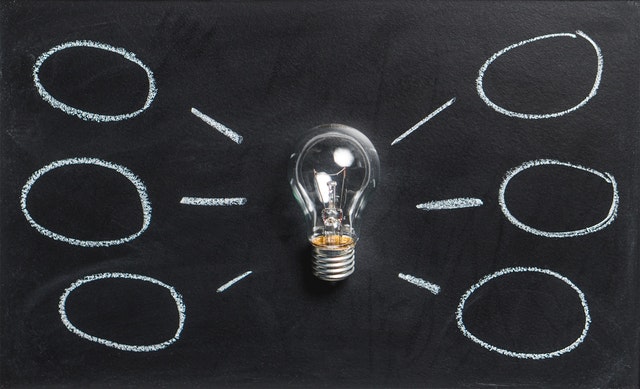 In the world of social media, it is all about building a robust social media strategy and connecting with your target audience. To achieve this, you need to know your customer's needs. So, that's the first thing to start off- defining your audience. Or as we call it – creating your perfect user AVATAR. That means you need to create character profiles by gender, age, profession, interests etc. Find out every detail and also find images that outline your audience. Based on the features of your targeted audience, address what are the key concerns and problems you can solve. Work on those pain points for each character separately and try to find a solution. After understanding the pain points, write down some important messages you want to present to your audience.
Now that you have defined both, your audience and message, analyze which social media channels they prefer. Every social media channel has a different audience and focus. Understanding the differences between social media channels is of high importance, in order to increase your efforts on the right channels.
2. Bring Your Audience To Your Website By Coordinating Your Social Media Channels
Treating every social media channel as a standalone effort will result in limiting your success. If you want to achieve your objectives, your social media channels should work together. Coordinating social media channels will help you attract your audience to the place where they can buy your service or product – your website. It is also important to establish a blog where you will share information about your products. Let your blogs represent your brand online. But don't just use your blog posts for selling. Try to provide useful and quality information. This is a great opportunity to lead your audience through your sales funnel.
Your blogs are the right places for including CTA (call to action), where you ask your readers either to like, follow or share on some of the social media channels. When people find some content of value, they want to share it. Having a share-friendly button will help you broaden your audience.
Also, it is good to integrate live feeds (e.g., on Twitter and Facebook), so your audience can see your recent activity and stay up-to-date.
3. Start Small
So, by now, you have your audience defined and you have your touch points optimized. Now, it's the ideal time to get social.
One of the key pieces of advice is to start small!
We all know that social media marketing takes much time and energy and we also know that they are precious resources. So, it is better to start off with one or two social media platforms.
Incorporating social media into your everyday routine is the best way to ensure consistency. So, set off all the distraction you have and dedicate your time and energy in managing your social media channels. Also, use the character profiles and messages to determine what content you will share.
Your purpose should be to help your readers, and the best way to achieve that is to give them information or tip that will help them solve some problems they have. If you want your audience to see you as an expert, you need to provide them with relevant information.

Note: In order to reduce your working time while managing your social media channels, it is good to have a good automated social media management tool to manage and organize your everyday activities. Populizr is an automated social media tool that offers:
Automated posting on several social media channels (Facebook, Pinterest, Twitter, Google+, and LinkedIn)
Reaching the right audience at the right moment
Measuring the results from your social content
Re-using your best performing content
Triggering the right emotions
Engagement monitoring
Scheduling.
It is a cost-effective tool that will help you create up to 25 unique variations of your content and schedule your social media performance (5 titles * 5 meta descriptions = 25 unique variations).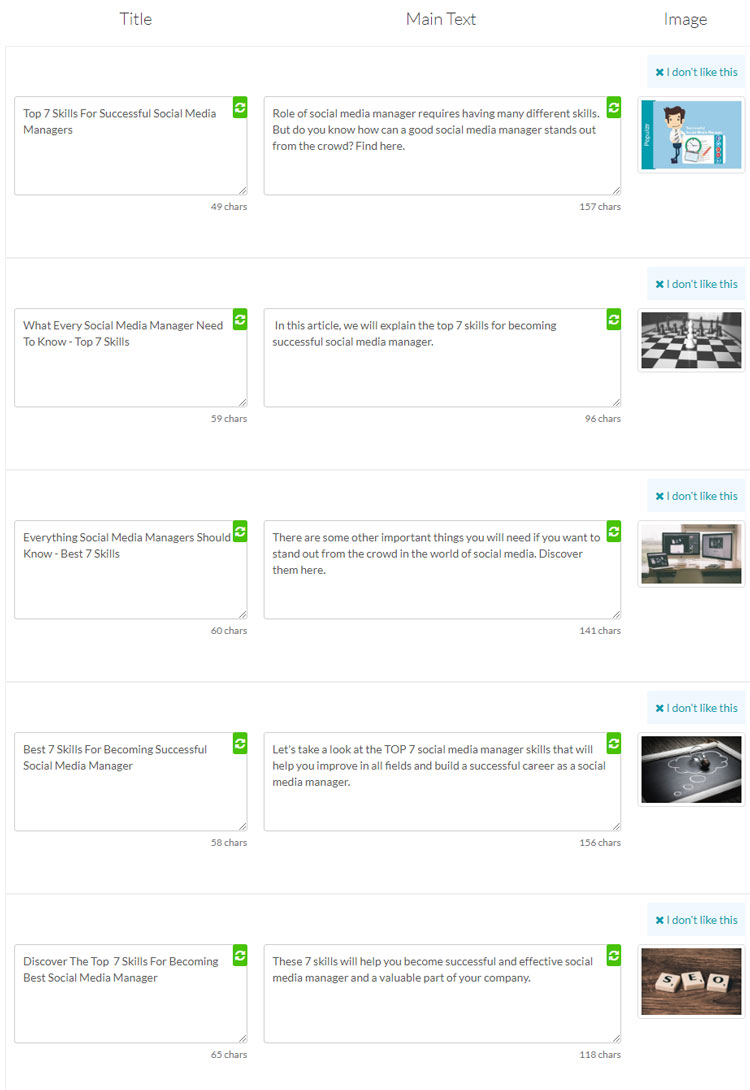 4. Make A List Of Daily Activities
When having a constant stream of content, you are ready to post and engage with your audience on social media. Making a list of your daily activities will help you stay organized. For example, your daily list can look like this:
Facebook: Comment and link content on two or three different pages.
Pinterest: Pin 3-5 pictures a day.
LinkedIn: Share links once a day.
Twitter: Tweet 3-5 times a day.
If you are comfortable with your daily activities, you can easily join groups and target a particular demographic. Start and engage in different conversations, ask questions, and post comments. Personalize your brand by gaining new followers. Thank them when they compliment or share your content. Most importantly, be intentional about your daily social activities. Your success depends on building a robust social media strategy and tactics.
5. Explore Paid Advertising Solutions
If you want to hasten your performance on social media, it will be good to examine paid advertising solutions. Facebook, for example, is offering a great number of paid advertising solutions that will help you increase your sales, brand exposure, website traffic, and audience engagement. On Twitter, you can choose between two paid advertising solutions:
Promoted account – Promoted account solution will help you increase your followers.
Promoted content – Promoted content will help you serve your content in front of your targeted audience.
Maybe your budget is low, but when paid advertising solutions are used strategically it will give great results. Utilize the paid advertising and start promoting your content often. It doesn't mean that if you are paying money for advertising, you need to spend a lot of money. Limit your budget by $5/day for example, at the beginning, and you will see positive results very soon.
6. Measure Your Success
The last, but most important step – measuring your success.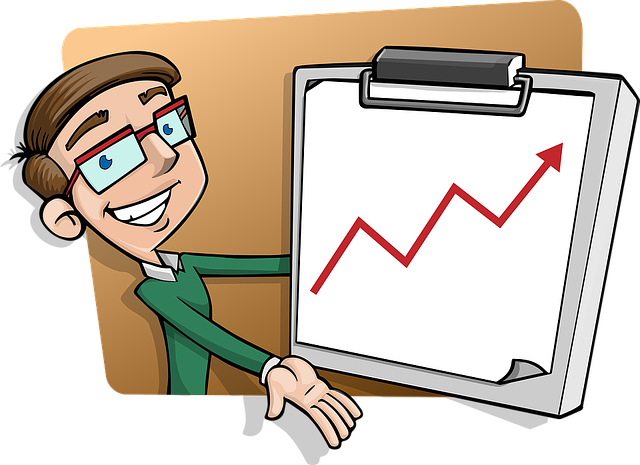 The best way to see which social media tactics are increasing your success and which aren't is by tracking performance data. You should pay attention to few things:
engagement
sharing
growth
You can easily track engagement and monitor which social media networks are driving the most traffic to your website with the help of Populizr, an automated social SEO tool.
Review your metrics at least once a week and every 3 months evaluate the whole picture. If something is not working properly make adjustments. Try everything to have perfect flow and have a guaranteed success.
Key Takeaways
Every kind of social media marketing has some rules and it is up to you to follow them.
The most important thing to know when using social media for small businesses or start-ups is that social media is not a sprint, it is a marathon. Follow these step-by-step instructions when starting your social media marketing efforts. Start by targeting your audience and choosing the social media platforms where they are most engaged. Create character profiles (avatars), integrate your social media links and icons, share content (yours and others), and constantly keep track if everything is going according to your plans. Follow these step-by-step instructions and you will thrive for sure!