Effective Tips For Faster Growth On Populizr –
Each Populizr Feature Explained
Effective Tips For Faster Growth On Populizr –
Each Populizr Feature Explained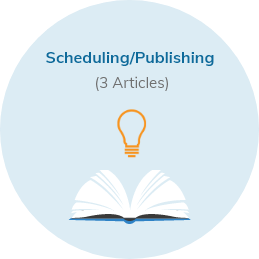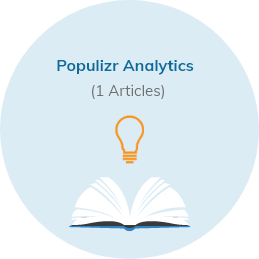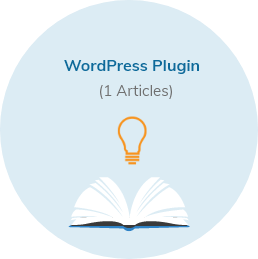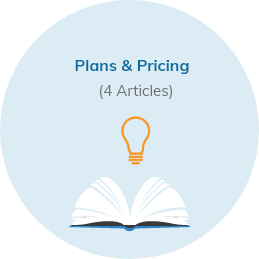 Frequently Asked Questions
Do you offer a free trial?
We do not offer trial version of our app. But, therefore we have interactive Demo Populizr version where you can test each feature we made possible on the our social SEO automation platform.
Do I need any type of special skills to use Populizr?
Not really! It has a point and click user interface (which is very simple and intuitive).
Do I need to download software to use Populizr?
Nope!
The optimal user experience is delivered using Chrome or Firefox browsers though.
Can I use Populizr on multiple computers?
As a standard SaaS platform, you are not bound to a single computer. You are however, bound to use a single active login. For a standalone user, only one concurrent login is allowed. For agency, you can login as many agents as you have assigned to an assigned client.
Does Populizr work on PC and MAC?
YES, it does! Populizr is cloud-based and you don't have to download anything.
I forgot my Populizr password. How do I reset it?
On the Login screen click on the "Forgot Password" link. This will give you a place to enter your email address that you used to create your Populizr account. Password reset instructions will be delivered to that email inbox.
Which social networks are integrated into Populizr?
We made sure that 5 of the most used social networks are part of our scheduling automation platform. You can schedule on Facebook, Twitter, LinkedIn, Pinterest and Google +. Feel free to suggest other social networks that will be beneficial for your business.
How to remove a social page/group/board/profile from my account?
If you don't want a page to be connected to your Populizr account, you can simply click on the Trash Can icon on the end of the page and remove it.
Can I post on multiple boards on Pinterest?
Yes, but you can't post on multiple boards on Pinterest at the same time. The reason for this is that your readers will want to receive specific content on any given board instead of getting tons of pins loosely connected (if that) to any or all of your boards. We've seen people get overzealous to post stuff on Pinterest, and they ended up being spammers without even realizing it.
You can publish scheduled posts on multiple boards at the same time, yet you can schedule only for one board at a time. So each social campaign will be limited to a single Pinterest board. If you absolutely want to post the same blog update on more than one Pinterest board, you can do it by setting up multiple campaigns, but… we don't recommend this. In just a few days, your Pinterest will be full of similar posts on different boards, and that's bad for business.
What are social signals and how many do I have per month?
Social Signals section refers to social media posts that have been published on social media profiles. Depending on your subscription plan, the number of social signals varies. If you schedule one blog post to be posted 10 times on say Twitter, you've spent 10 social signals. If you're also connected your Facebook Page, Profile and Group, each new social post on these 3 locations is a social signal. So for the 3 locations on Facebook plus Twitter, you'd be creating a total of 40 social signals from a single blog post, and so on.
My posts are not publishing on some of the networks. What's wrong?
It is possible that you entered a username and password for a network, but you have disabled the account or denied some permissions that you have granted previously.
It is also possible you haven't selected a profile or group or page on any of the social networks in question, so Populizr doesn't know where to post.
Or…you may have reached your Populizr submission plan's limit.
How do I know if my posts were successfully published?
You can check the scheduled and published posts on the Publishing Flow page. Or, if you prefer, you can check your social account as well and see what's been posted on your wall/page/group/boards/etc.
How do I connect my Populizr profile to social networks?
You can schedule on Facebook, Twitter, LinkedIn, Pinterest and Google +.
Click on My Social Accounts (right top corner menu).
In the middle of each social network tab, you have "Authenticate" button. The next step is the authorization of your social profile. With this, you connect your profile to the Populizr social automation platform.
How to remove a social page/group/board/profile from my account?
If you don't want a page to be connected to your Populizr account, you can simply click on the Trash Can icon on the end of the page and remove it.
How do I cancel/delete my Populizr account?
If you created your subscription plan using a Credit Card, please send us a note and we'll cancel your plan.
If you have a Paypal subscription, you can cancel it from within Paypal.
How do I reactivate my account?
If, for whatever reason, you did not pay on time you will need to initiate a payment from your credit card or from your Paypal. Contact us for guidance if you can't figure out how to do this.
I may reactivate my account. Will you keep my data once I cancel?
We can keep all your analytics and published posts. However, all that it's scheduled will be deleted.
How do I upgrade/downgrade my account?
Easy! Just change your Populizr membership plan, or get in touch with our support staff for assistance (support@populizr.com).
How many accounts and campaigns can I integrate with Populizr?
The number of accounts and campaigns you can set up depends on the membership plan you choose. We do not limit the number of campaigns you can create. But, we do limit the number of social signals you create. Each post on a social network is considered a signal. The amount of signals depends on your membership level.
Can I have multiple agents for one and the same client account?
Yes. If you have an Agency subscription you can have multiple clients and multiple agents. You can assign more than one agent to manage any one client account.
How many post per day can I schedule?
Scheduling is not limited on a daily basis, but monthly limit based on your membership plan. The stronger limit though is your target audience. They will want to hear from you, but don't overdo it. Keep in mind that, although you don't want to be invisible to your audience, you surely don't want to be annoying to them either!
Can I pause my posting schedule?
You can pause specific campaigns you have created, but there is no one button to rule them all. In other words, there's no single Stop Posting button that will stop all of your campaigns at once.
What Does The Populizr WordPress Plugin Do?
This free plugin helps you streamline the process of pulling key data from your website so that creating the social updates would go smoothly. With proper use of the plugin, you can literally schedule huge social posting campaigns in under a minute.
Who can use Populizr?
A person or organization who wants to automate their social SEO to boost their social campaigns. Populizr is not intended for people under 16 years of age.
Can I cancel my membership subscription anytime?
Yes. You can ask our support team to cancel your subscription if you've done it with a credit card. If you created your subscription with Paypal, you can cancel the subscription plan from within Paypal.
I am an agency, and I manage several accounts. Do you have a special offer for agencies?
Yes. If you are an agency, we offer you a subscription model specialized for managing multiple clients from one place. You can involve multiple employees as Agents (or, if you want to grant more responsibility, you can assign them as Moderators) to work toward your clients' needs. As stated before, you can have team leaders (Moderators) that can oversee agents, and you too can have complete oversight of what's going on within your overall Agency on a per-client level. You can also easily put more than one agent on a client project, remove agents from projects, or pause/suspend non-paying clients.
What is the difference between monthly and annual plans?
Annual plans include all the benefits of the monthly plan but at a lower rate. Monthly plans fees are referred to as Subscription Fees. Subscription Fees will start at the date of sign-up and renew automatically every 30 days. Annual plans are a one time annual fee and include a substantial discount.
What is my refund policy?
Yes, we offer the Standard 30-day guarantee. After the refund, your account is suspended. You lose all access to your scheduled and posted updates, and you can't see the posting and traffic stats.
How to choose the right Populizr plan?
We suggest you pick one that looks just right, and then pick the next bigger plan in line. You want the app to allow you to grow, instead of picking a plan that will intentionally limit your social activity.
What is the recommended image size for posting?
We recommend you to put or choose images bigger than 300 x 300 pixels. This is because some of the social media networks you can connect with Populizr do not allow posting smaller images. So, for successful scheduling and posting, consider using images with bigger size and quality.
How does the billing cycle work?
The billing date is dependent on your sign-up date and on your membership plan type. You can view your billing cycle on the Social Signals block on the left sidebar. If you selected a Monthly plan, you will be billed every 30 days. If it's an Annual plan, you will be billed every 365 days. Congratulations. 
What methods of payment do you accept?
Populizr accepts PayPal and Credit Cards.
How can I edit scheduled posts?
You can edit already scheduled posts in the Publishing Flow page.