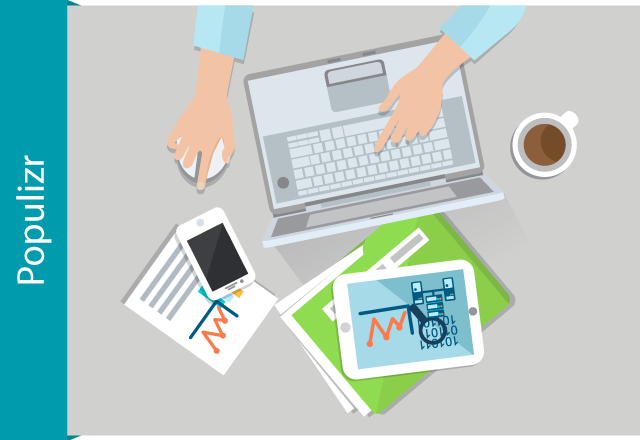 We all know that the role of social media manager requires having many different qualities. But do you know which skills are necessary and how does a good social media manager stand out from the crowd? In this article, we will explain the top 7 skills for becoming a successful social media manager.
While having a passion for the job you are doing is a must have, there are some other important things you will need if you want to stand out from the crowd in the world of social media.
Let's take a look at the TOP 7 social media manager skills that will help you improve in all fields and build a successful career as a social media manager.
Skill #1 – Strategy Planning
If you want to run your management easily and successfully, excellent preparation and planning are the things you should consider first. The first step to any social media advertising plan is to establish the goals that you want to accomplish and create a strategic social media plan. Being able to determine a campaign's goals and timelines will definitely increase your social media success.
Skill #2 – Copywriting
Most businesses are facing the same problem in the world of social media – the things they are presenting aren't attention-grabbing. The only way to WIN the attention-grabbing game is to level-up your copywriting skills.
Copywriting is very important in the world of social media, and every good manager needs to be a great copywriter as well.
Even if you aren't writing full-length articles or blog posts, knowing how to write a shortened copy with an attention-grabbing headline and engaging introduction will help your social media channels stand out from the rest.
Skill #3 – Graphic Design
Everybody in the social media world knows that articles with pictures are gaining more views. Therefore, it's very important that every social media manager has the abilities to conceptualize and create impressive images for their social media blog posts. It's not essential to have advanced Photoshop knowledge, but a good eye for design and the capability to edit images is a must-have.
Skill #4 – Creativity
Social media marketing and social media management are all about connecting with your audience and having great communication. Making your readers be more connected with your brand needs a little thinking outside the box. With so many different competitors on social media, it's important to attract attention. As a creative manager, you should understand the processes and make your business look exceptional while building that brand connection.
Skill #5 – Community Management
Building a strong digital connection is still a valued attribute for social media. Social media management is being qualified to navigate the online field of promoting and advertising your brand while engaging your clients. That means gradually transforming a reader into a customer by patiently responding to his/her questions.
Skill #6 – SEO Knowledge (Search Engine Optimization)
Search engine optimization (SEO) is a must-have skill for every web blogger, developer or copywriter. Every social media manager needs to know how his work will take part in search engines. It's imperative for the social media manager to learn how to make SEO optimization by following the overall social media strategy because the purpose of blogging and online marketing is ranking high on search engines.
Improving overall SEO ranking can give more visitors to every blog content. That' s why search engine optimization is so important skill for social media managers.
Skill #7 – Leadership And Communication Skills
The knowledge of communications and leadership includes keeping the team motivated, and the customers satisfied. The social media manager need to be a leader. Motivating and improving people, coaching them to become top-performers are just a few of the most important goals. Also, the social media manager need to put an extra effort to support the ideas of his people, to inspire them to achieve better results and gain higher emotional intelligence.
Conclusion
The role of social media manager has become significant for companies. So, keep your skills fresh and up to date by staying in line with the latest trends and tools. These seven skills will help you become a successful and effective social media manager and a valuable part of your company.