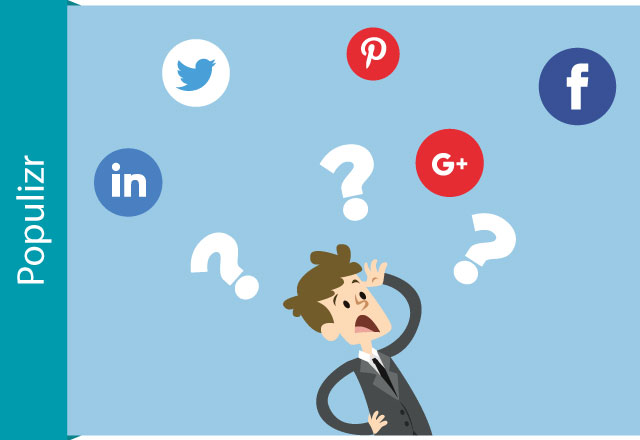 Read carefully, and see if this sounds familiar:
You spend a month or two reading every single blog post you can find on Social Media Marketing. Then, you put together a killer social media marketing strategy. And, you spend another few months playing out everything you've set to do in your strategy. After a year, you look at the data, and there's no measurable success of all that work.
Bummer.
If this rings a bell, then you should consider the possibility that all your research and guru advice, is wrong.
If your business is not getting noticed (i.e., your website is not getting Social Traffic), then all the efforts you make are pointless. Likes, Shares, Comments, etc. are not good enough for you to pay your bills. Website traffic, on the other hand, brings clients. And clients bring money. And money is cool.
Have you ever wondered how a business with an effective social media marketing strategy looks like?
It starts with getting social traffic to blog posts. Blog posts divert that traffic to a landing page, that turns visitors into leads. And these leads eventually (through lead nurturing) become customers.
It's that simple.
Let's see HOW NOT TO DO social media marketing. Here's a list of the most common 7 social media marketing mistakes most marketers make, that you should avoid:
1. Not Having An Effective Social Media Marketing Plan  
A good social media marketing plan is like making a cake.
What's the first thing to do? Buy ingredients, throw them in a pan, and bake them at 300F? Or do you start with a proven recipe?
To bake your cake and eat it, you need to have the right ingredients and mix them up in the right order.
It's the same with social media marketing.
To start right, you need to have an effective social media marketing plan. It's the key step to drive social traffic to your website.
Here are a few steps you should consider when making a social media marketing plan:
Consider which social networks you want to use.
Create profiles, fill them with your info, so people know who (now what) your brand is.
Choose your target audience. "Everybody" is not good enough of choice.
Create unique social content. You have to be authentic or face the peril of mediocre social presence.
Know when to post and how often to post. You don't want to spam your audience, and you don't want to be super-social when your audience is asleep.
Make sure you factor-in the time needed for scheduling all the social posting campaigns on your social networks.
Track analytics and engagement of your targeted audience, and adjust your strategy accordingly.
These seven steps (not a definitive list though) can help your page/profile stand out in the Social crowd. Getting vanity social signals (likes, shares, comments) is OK, but not the main focus.
What you really need is a steady stream of constant social traffic that eventually turn into lots of customers.
In all you do, keep an eye on your competitors. Aim to become better than them, with every next campaign.
2. Focusing On Quantity Over Quality Of Content
Marketers and marketing gurus will advise you to overload your profiles/pages with lots of "engaging" content. They say Engagement is King. This is why we see tons of companies posting pics of cute kittens. But cute kittens don't bring clients.
It is much more important to focus on quality, relevant social updates.
Posting low-quality, irrelevant content may generate engagement, but that will do little for your lead gen. High-quality, relevant content, on the other hand, improves your brand image and helps you get found via in-social search.
Almost nobody talks about in social search. Yet, Facebook gets over 2 Billion search queries per day. It's the second search-based traffic source, right after Google. Relevant content helps your Page rank higher in search results. But just like the Google search engine hates duplicate content, so does Facebook/Linkedin/Etc in-social search engine.
3. Not Investing In Social Media Scheduling Tools
The goal of regularly posting unique content on social media is getting social traffic and customers in the long-term. When someone on Facebook finds your Page through search, they are much more likely to contact you if your Page is regularly updated with unique content.
Yet, some marketers believe that investing in social media scheduling tools is a waste of time and money.
Go figure.
Let's state some obvious reasons why you want to use a social scheduling app:
Builds brand loyalty by creating multiple touchpoints with readers,
Saves you tons of time by automating posting of social updates,
Improves social ranking (when you don't do duplicate posting),
Brings higher social traffic thanks to regular updates.
Investing in social media scheduling tools helps you post regularly and efficiently on multiple social accounts. It saves time, money, and can help in getting long-term social traffic and customers. It is crucial for effective social media marketing.  
4. Not Targeting The Right Audience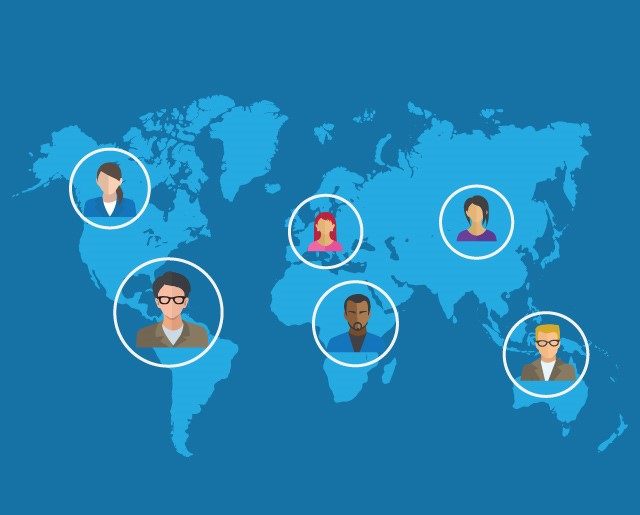 To get social traffic successfully, you need to find the right audience. You cannot have an effective marketing message if you target every single user on social networks. Instead, you should define a specific audience that will eventually become your clients.
These potential customers will be folks who are likely to be interested in your business. You will target them by gathering details about them:
Marital Status,
Income level,
Employment,
Education,
Location,
Gender,
Age.
Targeting the right audience strongly depends on these specific characteristics. And, an effective social media marketing depends on targeting the right audience. Once you know who is interested in your business, you can develop a voice that fits the prospect's communication style.
5. Failing To Participate In Conversations
Posting on social media sites without being social with your audience kind of defeats the very purpose of posting in the first place, right?
Effective social media marketing is a two-way street. When a follower leaves a message or a comment, you should always reply. Most companies will jump at the opportunity to engage with a positive feedback, but very few will want to engage with a negative comment. But you must address these negative comments too. Nothing fires back in your face as bad as an unattended negative comment.
If your audience sees the effort you make, they`re more likely to create a stronger online relationship with you. And sometimes, "We're Sorry" can go a very long way.
6. Not Tracking Analytics
If you are a marketer and you don`t track analytics, then you are making a big mistake. If you want your social traffic to increase, then tracking your progress is a MUST.
You can't improve what you don't measure.
Here's why analytics matter:
See how much social traffic you get on every blog post,
Track how social visitors engage with your site,
Track where your audience is located,
Find the Optimal Posting Time.
Analytics simply tell whether what you do on social platforms works or not. Keeping an eye on your social traffic will help you improve your social media campaigns.
7. Expecting Immediate Results
Huge mistake marketers make is that they have unrealistic expectations, and quit competing in the social media marketing race too soon.
Social posts are not magic bullets. Marketers expect immediate results and believe that posting regularly on Facebook will get them hundreds of customers in a heartbeat.
Doing effective social media marketing requires time, patience, and commitment to long-term results. In other words, it may take a little longer to get results than you expect. So, take it slow, and give your campaigns breathing time to become effective.  
Last Thoughts
Good marketers know that effective social media marketing takes time. They do everything they can to make their strategies effective where it really counts: steady social traffic that converts into leads. How do we get there?
Make sure you cover these bases properly:
Make a good social media marketing plan,
Focus on quality over quantity of content,
Invest in a social media scheduling tool,
Target the right audience,
Engage in conversations,
Track analytics,
Be patient.
Instead of following cheap trends of cute cats and counting likes, focus on the right business goals of getting social traffic that engages with your website. With these right steps your social traffic should steadily grow, and you will be on a good way of getting long-term customers.
Let us know what you think about these seven key points. Like them? Hate them? Have some key points to add to the list? Share your ideas in the comment section below, and don't forget to share this with your social friends.