Populizr has a dedicated section where you can manage your posts before you publish them. That section is called Publishing Flow and you can find it on the left sidebar. You can edit already scheduled posts in the Publishing Flow page.
However, if a post is scheduled for posting in fewer than 15 minutes, you will not be able to edit it.

We divided the preview into three sections so you can see the posting to its exact timing.
The first section is "Hourly Breakdown." It has an hourly timeline where you can see all published and scheduled social posts. The published content is marked with green and the scheduled content is indicated with a dashed blue line. 
If you are part of the agency, you can meet with purple block which indicates that your post is still not approved by the moderator.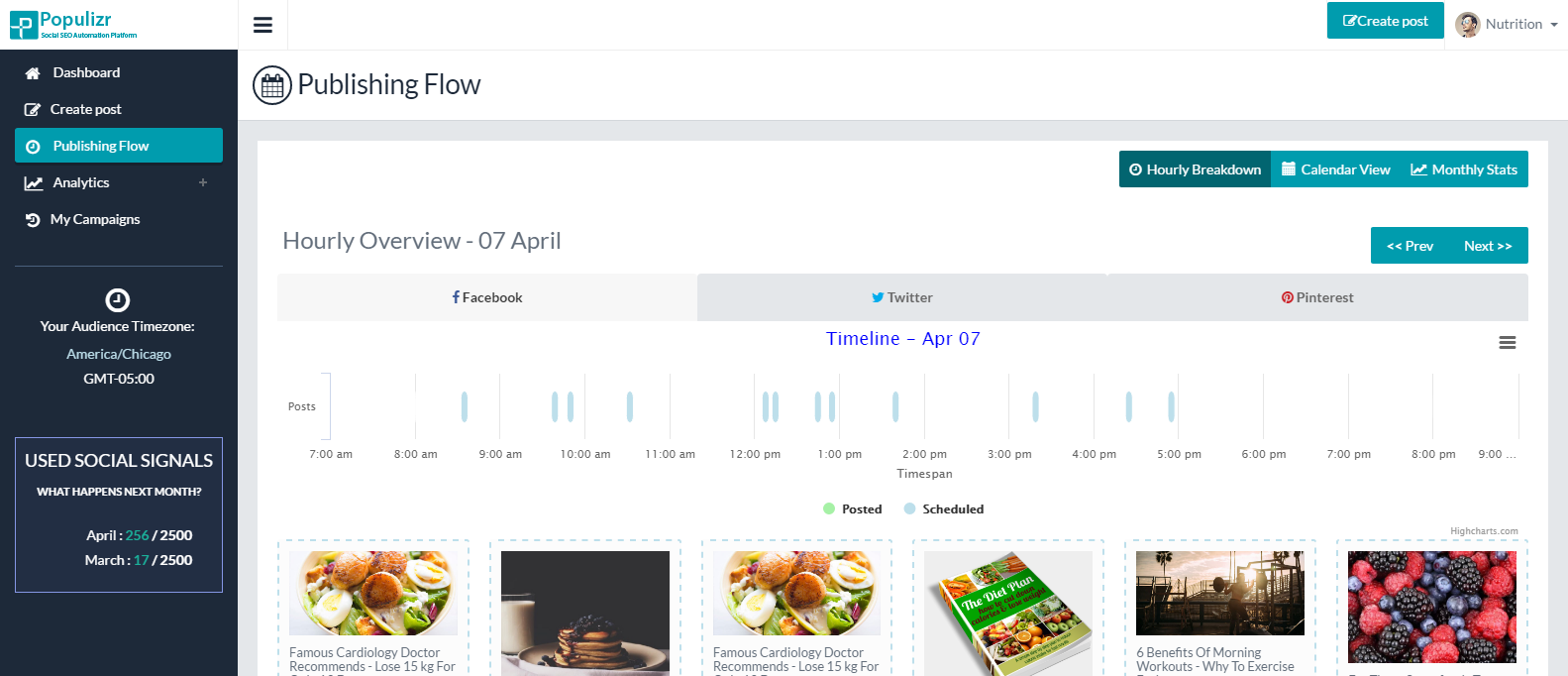 Here you can make changes on any scheduled content (again, unless it is scheduled to post in under 15-minutes). Just click on each scheduled item and a modal dialog will open. You can change the title, meta description, image, even the timing. Also, you can delete the post.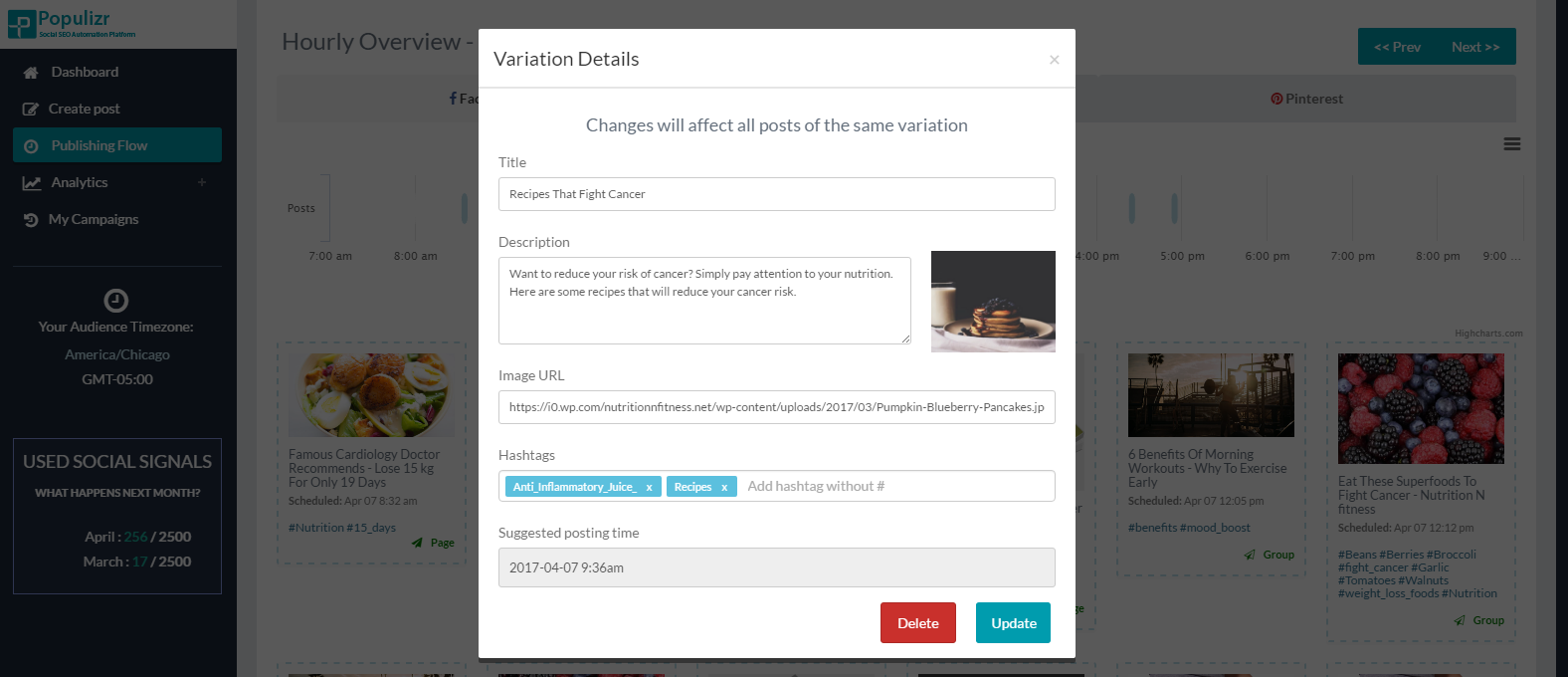 Now let's see the second section, "Calendar View." Here, we show you a clear preview of a whole month's posting and scheduling. Click on the dots that present the posts on each social network, and you'll get a closer view to the post – Populizr can show you the post in an hourly schedule.
Finally, there is a third section, "Monthly Stats." Here, we show you a general overview of all social networks together and comparison of the flows. You can change the month you want to see. Just click on the Previous and Next buttons accordingly and see what has been done on your social media accounts using our automation platform.